A smooth transition to ISO 9001:2015
Examining the changes to this important standard.
ISO 9001:2015 was published in September 2015 and provided for a three-year transition period from the date of publication. As a result, from 15th September 2018, any certifications to the previous ISO 9001:2008 standard will no longer be valid. For many companies that rely on ISO 9001 as a pre-requisite to trade, ensuring a smooth changeover to the new standard is essential.
For this reason, the transition period was made sufficiently long to enable certification bodies to become familiar with the new standard and obtain the necessary accreditation. Adequate time was therefore provided for registered organisations to introduce new procedures covering the changes in the new standard.
SATRA has been a certification body for quality assurance for 25 years, and so has been through the updating process several times as modified versions of ISO 9001 have been introduced. This involved SATRA becoming approved by UKAS (the United Kingdom Accreditation Service) to audit and register organisations to ISO 9001:2015. It also required the updating of our own manuals and procedures, as well as an audit of the SATRA system and the retraining of our assessors to update their qualifications.
However, this new version of the standard had more than a few minor improvements, and it introduced important and far-reaching concepts that needed to be addressed more formally than had been the case with previous updates. Recognising this, SATRA introduced a plan to engage with current registered customers as soon as possible, highlighting the latest possible date transitioning could occur based on current audit periods. Auditors were made available to suit the customers' timescales, and gap analysis activities were undertaken where required. Over the last two years, the majority intending to transition have either already successfully been certified or are scheduled to be audited prior to the September deadline, ensuring a seamless transition to ISO 9001:2015.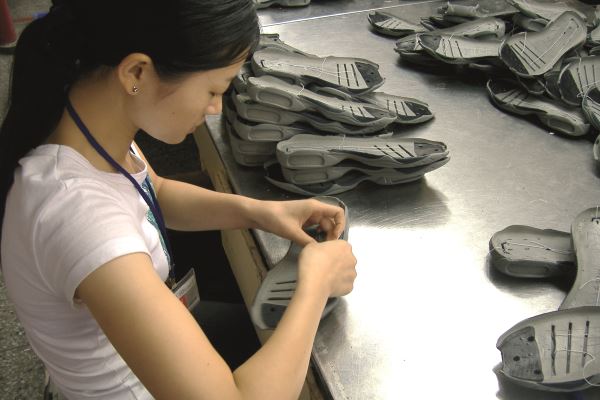 Key amendments
The 2015 edition features important changes. Some relate to how ISO 9001 integrates with other management system standards, while others clarify quality concepts and increased alignment with modern business practices. Perhaps the most challenging concepts have been the introduction of 'context' and 'risk assessment'.
ISO 9001:2015 places a greater emphasis on the definition of the scope of the quality management system, setting the boundaries for and identifying the applicability of an organisation's quality management system. It must be determined in consideration of the organisation's context, whereby organisations determine the factors (both internal and external) that affect them and understand how they can be effectively addressed and managed within the quality management system. This includes understanding the needs and expectations of 'interested parties' – those individuals and organisations that can affect, be affected by, or perceive themselves to be affected by, the organisation's decisions or activities.
Organisations must also be able to show that they have determined, considered and, where necessary, taken action to address any risks or opportunities that may make an impact – either positively or negatively. This has necessitated the introduction of risk-based thinking and using risk assessments. While this is generally an everyday part of running a business, the need to formalise the process and demonstrate to a third party that due consideration has been given to potential issues and mitigating plans put in place has been an additional challenge.
SATRA, as a research and technology organisation, has wide-ranging industry experience working within the footwear, leather and leathergoods industries. Our ISO 9001 certification body mirrors this and has a scope covering the majority of industry sectors we serve.
How can we help?
Please email satraqa@satra.com for more information about using SATRA as the certification body for your ISO 9001 system.
Publishing Data
This article was originally published on page 50 of the June 2018 issue of SATRA Bulletin.
Other articles from this issue »
---