Coats invests in sustainable digital dyeing technology
The Twine Solutions system uses digital printing technology and is said to produce thread of any length and colour.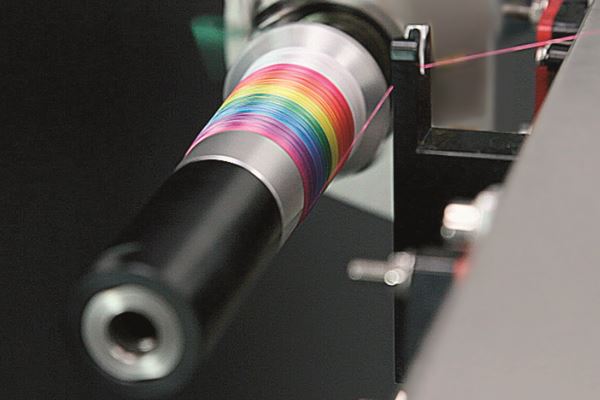 Industrial thread manufacturer Coats has become a strategic investor in Israel-based Twine Solutions, which has developed what is described as a revolutionary digital thread dyeing system. Coats is reportedly investing $5 million (3.9 million) to obtain a 9.5 per cent share in Twine Solutions, as well as a seat on the board of directors, to be held by Coats' chief supply chain officer, Michael Schofer.
Twine Solutions is said to have created the world's first standalone digital thread dyeing system, which applies the features of small-scale digital printing to the traditional dyeing process. According to Coats, the system, which is based on waterless technology, uses digital printing technology and can produce thread of any length and colour.
Rajiv Sharma, group chief executive of Coats, said: "This is an exciting and innovative strategic move. We are investing in future technology which will improve our industry and its sustainability by directly addressing the key needs of our customers: speed, innovation and sustainability. The disruptive technology has the potential to revolutionise the thread industry and Coats will work closely with Twine to commercialise this opportunity."
Twine Solutions was founded in 2015 by digital printing experts Alon and Erez Moshe. The brothers' company currently employs 40 full-time members of staff and is based near Tel Aviv.
Coats' origins in Scotland can be traced back to the mid-18th century. Following its 1896 merger with the Clark family's business – also producing thread – J&P Coats Limited became one of the biggest companies in the world.
Publishing Data
This article was originally published on page 2 of the January 2019 issue of SATRA Bulletin.
Other articles from this issue »
---