SATRA director named in BFA 'Footwear50'
Michael Bodsworth's experience and skills are helping to drive SATRA's growth and influence within the footwear sector.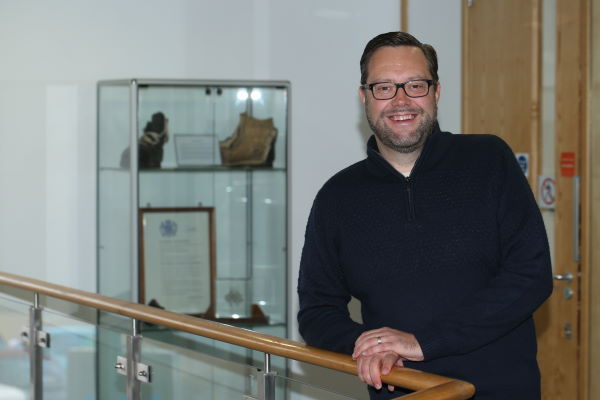 The British Footwear Association (BFA) has announced the BFA Footwear50 – a list created to spotlight 50 individuals across six categories (retailers, manufacturers, brands, suppliers, supporters and design independents) who are said to represent the most important, influential and inspiring people in the footwear trade during 2022. Taking his well-deserved place within the 'footwear supporters' category is SATRA executive director Michael Bodsworth.
Having been in the footwear industry for 28 years, Michael often looks to the sector's rich past and traditions as a source of inspiration for new and innovative ideas. He started at SATRA in 1995 as a laboratory technician and later spent 15 years at footwear sourcing specialist Goldline UK as technical director. Michael returned to SATRA in 2020 to take up his current position.
"A key part of my role is to use the experience and skills I have gained to drive SATRA's growth and influence within the footwear sector," he comments, "by ensuring that SATRA's strategy continues to help the footwear industry and its supply chains to drive quality, efficiencies and innovation, as well as continuously improve. This is through developing new test methods, and systems and researching to benefit the industry."
Michael admires how passionate the footwear sector is and feels inspired by its collective efforts to improve. He explains: "To be part of an industry which can make changes that can have a positive impact on our planet for future generations is something I value."
Publishing Data
This article was originally published on page 4 of the December 2022 issue of SATRA Bulletin.
Other articles from this issue »
---