SATRA Publishes Four Revised Test Methods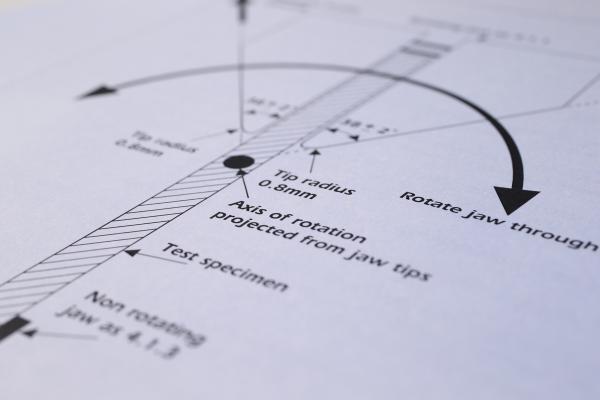 Internationally recognised methods
14th March 2018
SATRA has published four revised test methods: TM123:2018; TM94:2018; TM159:2018; TM335:2018. Each test method has been updated to ensure that it cross-references the latest version of other technical standards identified in the method. The test methods also incorporate updated figures and graphics where necessary and are reflective of the current testing procedures carried out by SATRA. In addition, each test method has undergone more specific technical amendments, as outlined below.
TM123:2018 - Closure strength of touch and close fasteners is a method intended to determine both the peel and shear strength of all touch and close fasteners, whether supplied on a roll, or as part of complete footwear. The method was restructured to aid users in selecting the appropriate method and now also includes instructions to determine effective width.
TM94:1993- Breaking force and extension at break of shoe laces has been revised and republished as TM94:2018. This method is used to determine the breaking force and extension at break of shoe laces of all types, in both dry and wet conditions. As the breaking force of shoe laces is widely recognised as the most critical property, SATRA has simplified the less important extension determination, which can now be performed as part of the breaking force measurement.
TM159:2018 - Cushioning properties was reviewed and updated to ensure that it reflects current SATRA testing procedures. This method is intended to determine the cushioning properties of a material or assembly. Though it is primarily applicable to insocks (footbeds) and footwear midsoles, the method can also be used to assess any material intended for cushioning.
TM335:1994 - Colour fastness to water and perspiration has been republished and restyled as TM335:2018 - Colour fastness to water or perspiration (Petri-dish method). The method is intended to determine the likelihood of colour bleeding from a material due to the action of water or perspiration and is applicable to all types of material. The method is specifically for testing using a Petri-dish.
SATRA intends to write and publish TM364 - Colour fastness to water or perspiration (Perspirometer method) later this year, which will specify Perspirometer testing.
To find out more, or to purchase these test methods, please email testmethods
SATRA has been synonymous with 'footwear innovation' for almost a century, leading the way in advanced footwear testing in an ever-developing industry. SATRA's testing is validated through comprehensive research and technical assessment, culminating in the creation of a SATRA test method. SATRA test methods are internationally recognised by major footwear brands, sourcing companies and suppliers and have given foundation to many European and International standards. Almost four hundred and fifty test methods have been written in SATRA's lifetime, ensuring that footwear quality has endured throughout the generations. SATRA works closely with its members to capture industry developments, so that an innovative industry is supported by innovative testing and test methods.