SATRA invests ready for new motorcycle protective clothing standard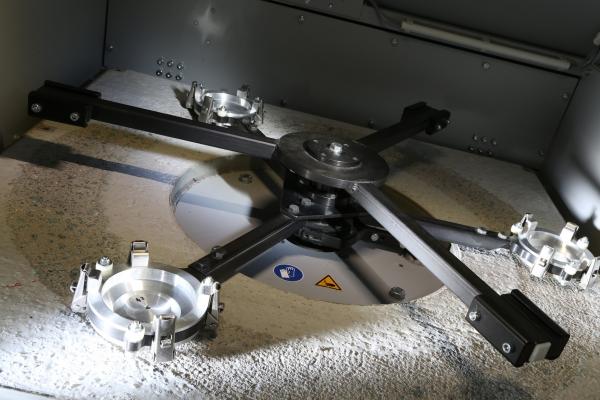 Darmstadt method
24th January 2019
SATRA has expanded its capability to test protective clothing for motorcycle riders by investing in a new machine to establish impact abrasion resistance working to the Darmstadt method. This method is mandatory in draft standard prEN 17092: 2018 which is expected to be published in 2019.
The Darmstadt abrasion resistance test procedure simulates the stress that is put on the protective garments of an average rider with a body mass of 75kg and height of 1.75m when sliding from variable initial speeds to standstill on a real concrete road surface. Please see the SATRA website for further information on prEN 17092.
Simon Courtney, Divisional Manager for PPE testing at SATRA said, 'We have made a significant purchase with the new Darmstadt machine which will increase the scope of our testing and support the certification of motorcycle PPE.' He continued, 'We believe that SATRA is one of just a handful of research and testing organisations in Europe that can test to the Darmstadt method.'
SATRA also operates a Cambridge machine which produces a more severe test than the Darmstadt and, therefore, is often used by brands and suppliers for the research and development of motorcycle protective clothing. With both machines, SATRA is well-equipped to serve every need of those wanting to bring modern motorcycle PPE to market.
SATRA is running a seminar for manufacturers and retailers of motorcycle PPE on Thursday 2nd May 2019 giving information on the standards (including gloves, garment, impact protectors and safety footwear), the new PPE regulation and includes a tour of SATRA's testing laboratories with a demonstration of the Darmstadt machine. Seminar cost is £75 with lunch. To book a place please contact the PPE team.