Test Method: SATRA TM241
Luggage handle strength - static loading
June 2007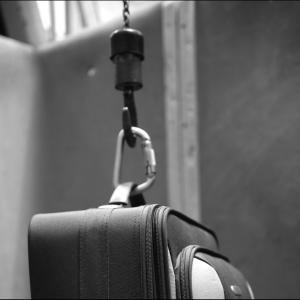 SCOPE
This test method is intended to determine the strength of luggage handles and handle attachment when the product is lifted when loaded. The method is applicable to all luggage handles (on suitcases, bags, briefcases, holdalls, rucksacks etc).
PRINCIPLE
The luggage is loaded with contents of defined mass distributed as evenly as possible. It is lifted using the handle for a defined period and then set down. Any damage that has occurred is assessed visually. The test is carried out in two ways:
Method A: Quality Assurance: The test is carried out in a non-destructive manner by testing at a specified maximum loading.
Method B: Product Development: The test is terminated when the handle fails completely, or if the gross load reaches a level of 120 kg.
REFERENCES
This Test Method does not reference any additional Standards or Test Methods.
HISTORY
First issued June 2007.
AVAILABILITY
This test method is available to members and non-members.
PRICE (ex. VAT)
Members: £65
Non-members: £195
TYPE
USAGES
---