Test Method: SATRA TM325
Leaching test for plasticised PVC compounds
June 1999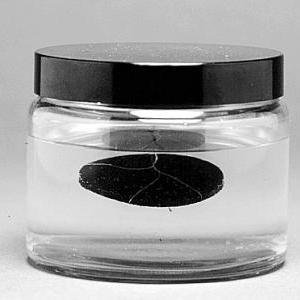 SCOPE
This test method is intended to give an indication of the effect of oils, solvents or chemical reagents on plasticised PVC compounds during service conditions. The method is applicable to all plasticised PVC compounds.
PRINCIPLE
A disc of plasticised PVC of known weight and dimensions is immersed in a solvent or chemical reagent for a defined period at a defined temperature. On removal the dimensions of the test specimen are immediately remeasured. The test specimen is then weighed periodically until constant in mass. Any changes in the test specimen dimensions or mass are recorded and the immersion liquid may be analysed to determine what substances have been extracted from the PVC.
REFERENCES
This Test Method does not reference any additional Standards or Test Methods.
HISTORY
First issued February 1990. Revised June 1999.
AVAILABILITY
This test method is available to members and non-members.
PRICE (ex. VAT)
This price is for a printed copy of the Test Method.
Members: £75
Non-members: £215
TYPE
USAGES
---