Test Method: SATRA TM48
Determination of grain crack index for sole leathers
August 1996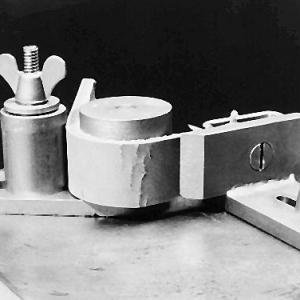 SCOPE
This method is intended to determine the propensity of the grain of a leather to crack during bending. The method is applicable to all sole leathers.
PRINCIPLE
A leather sample, of measured thickness, is bent around a series of numbered mandrels of decreasing diameter until either grain cracking occurs or the smallest mandrel has been used. Grain crack index is calculated by multiplying test piece thickness by mandrel number.
REFERENCES
BS 907: 1965 – Specification for dial gauges for linear measurement.
HISTORY
First issued September 1965 (Draft). Revised January 1996.
AVAILABILITY
This test method is available to members and non-members.
PRICE (ex. VAT)
This price is for a printed copy of the Test Method.
Members: £65
Non-members: £195
TYPE
USAGES
---