Test Method: SATRA TM3
Flexing index
March 1999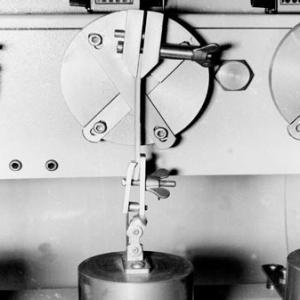 SCOPE
This method is intended to determine the endurance of a material to repeated flexing. The method is applicable to most types of semi-rigid sheet material and in particular fibreboards.
PRINCIPLE
A specimen is held in tension and repeatedly flexed through 180° until failure occurs. The base 10 logarithm of the number of flexing cycles to failure is calculated to give the flexing index of the material.
REFERENCES
This Test Method does not reference any additional Standards or Test Methods.
HISTORY
First issued December 1966. Revised May 1980, June 1992, March 1999.
AVAILABILITY
This test method is available to members and non-members.
PRICE (ex. VAT)
This price is for a printed copy of the Test Method.
Members: £75
Non-members: £215
TYPE
USAGES
---