Test Method: SATRA TM174
Abrasion resistance - rotating drum method
November 2016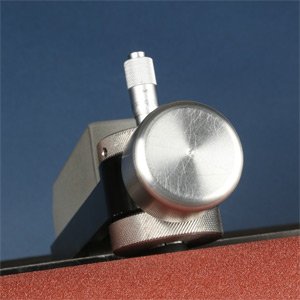 SCOPE
This method is intended to determine the abrasion resistance of a material. The method is mainly applicable to polymeric footwear soling materials or suitable material cut from finished soles, but it can be used with any polymer based sheet material.
PRINCIPLE
A circular test specimen is placed in contact, under a constant force, with a rotating cylinder covered with a standard abrasive cloth. The specimen is then moved along the length of the cylinder so that it traverses a helical contact path with the abrasive. The volume loss of the specimen is determined either by:
Method 1: dividing its mass loss by its average density or
Method 2: measuring change in displacement volume
Guidance on choice of method is given. The severity of the abradant is verified by abrading a reference material.
REFERENCES
SATRA TM134 – Density of materials by volume displacement.
SATRA TM138 – Density of complete sole units.
SATRA TM68 – Measurement of the density of rubber, including cellular rubber, in sheet form.
HISTORY
First issued March 1994. Revised November 2016.
AVAILABILITY
This test method is available to members and non-members.
PRICE (ex. VAT)
This price is for a printed copy of the Test Method.
Members: £75
Non-members: £215
TYPE
USAGES
---