Test Method: SATRA TM213
Tear strength - Elmendorf method
October 2003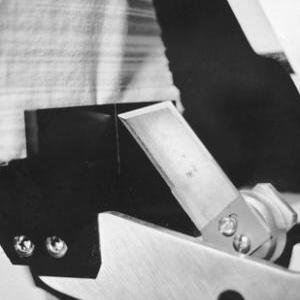 SCOPE
This SATRA test method is intended to determine the tearing strength of woven fabrics when subjected to a dynamic load. The method is intended for woven fabrics only and is not suited to fabrics that are knitted.
PRINCIPLE
A conditioned test specimen, adjusted to an accurate dimension by fraying down is placed into the jaws of a tear tester. One of the jaws holding the test specimen is static and the other jaw is attached to a pendulum. The apparatus is capable of applying different tearing forces to a test specimen depending on the attachment of different loads to the pendulum. A small knife cut is made in the test specimen, which serves as a point from which to propagate tearing. The pendulum is released and the test specimen is torn. The force required to tear the test specimen is read from the tear tester.
REFERENCES
This Test Method does not reference any additional Standards or Test Methods.
HISTORY
First issued October 2003.
AVAILABILITY
This test method is available to members and non-members.
PRICE (ex. VAT)
This price is for a printed copy of the Test Method.
Members: £65
Non-members: £195
TYPE
USAGES
---