Test Method: SATRA TM215
Transparency of swimwear
June 2001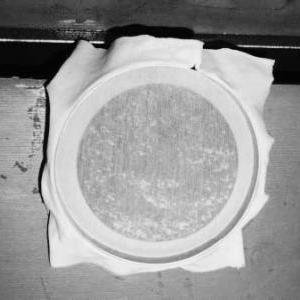 SCOPE
This test method is intended to determine whether lining material should be used in the construction of an item of swimwear, in order to preserve the modesty of the wearer by reducing its transparency in the dry or wet state. The method is applicable to all fabrics intended for use in swimwear.
PRINCIPLE
A test specimen cut from a piece of swimwear fabric is stretched over a support ring such that its area is increased by 40%. The test specimen is then placed over a black tile and visibility of the tile is assessed. The test is repeated after the test specimen has been wetted.
REFERENCES
This Test Method does not reference any additional Standards or Test Methods.
HISTORY
First issued June 2001.
AVAILABILITY
This test method is available to members and non-members.
PRICE (ex. VAT)
This price is for a printed copy of the Test Method.
Members: £65
Non-members: £195
TYPE
USAGES
---