Test Method: SATRA TM220
Dynamic water penetration test for leather - Bally permeometer method
August 2000 (2018)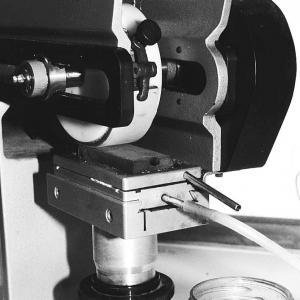 SCOPE
This method is intended to determine the water resistance of sole leathers. The method is applicable to all types of sole leather.
PRINCIPLE
The leather test specimen is wetted on the wearing surface, and is flexed and compressed in a similar manner to the sole of a shoe during walking. The period of flexing which is just sufficient to cause water to penetrate through the test specimen from the grain to the other surface is determined, together with the percentage water absorption by mass and the rate of water penetration through the test specimen during one or more specified time intervals.
REFERENCES
This Test Method does not reference any additional Standards or Test Methods.
HISTORY
First issued August 2000. Amended December 2018.
AVAILABILITY
This test method is available to members and non-members.
PRICE (ex. VAT)
This price is for a printed copy of the Test Method.
Members: £65
Non-members: £195
TYPE
USAGES
---