Test Method: SATRA TM248
Performance of wheels systems - rolling road
May 2021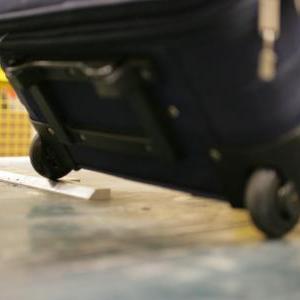 SCOPE
This test method is intended to determine the resistance of wheeled luggage to abrasion and structural damage during prolonged wheeling. The method is applicable to all luggage with wheels.
PRINCIPLE
A loaded item of luggage is mounted on a rolling road tester, in the attitude appropriate to its design, with its wheels in contact with the rolling road surface. The machine is operated for a fixed distance of travel and any abrasion or structural damage resulting from this is assessed.
REFERENCES
This Test Method does not reference any additional Standards or Test Methods.
HISTORY
First issued June 2007. Revised May 2021.
AVAILABILITY
This test method is available to members and non-members.
PRICE (ex. VAT)
Members: £65
Non-members: £195
TYPE
USAGES
---