Test Method: SATRA TM20
Lateral impact test for shoe heels
July 2017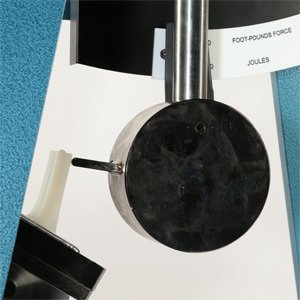 SCOPE
This test method is intended to determine the resistance of the heels of women's shoes to the occasional heavy blows that occur in wear. The method is applicable to all types of high heels from women's shoes with heights greater than 38 mm, see section 8.1, but is particularly useful for moulded plastic heels incorporating a steel dowel for reinforcement.
PRINCIPLE
A heel is secured around its seat and single blows of increasing magnitude are applied near the tip in a forward direction until failure occurs. The energy of the blow required to cause failure and the type of failure are recorded.
REFERENCES
This Test Method does not reference any additional Standards or Test Methods.
HISTORY
First issued July 1967. Revised August 2000, July 2017.
AVAILABILITY
This test method is available to members and non-members.
PRICE (ex. VAT)
This price is for a printed copy of the Test Method.
Members: £75
Non-members: £215
TYPE
USAGES
---