Test Method: SATRA TM310
Atmospheric sulphide tarnishing and salt water corrosion
December 2020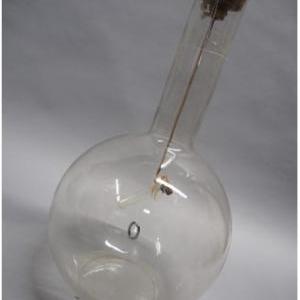 SCOPE
This method is intended to determine the propensity of a metal surface to either change visually due to contamination by atmospheric pollution, or to corrode due to the action of salt water. The method is applicable to all types of metal and metal plated components.
PRINCIPLE
Method 1 - Sulphide tarnishing
A test specimen is stored in a moist atmosphere containing a low concentration of hydrogen sulphide gas for one hour. The specimen is then assessed subjectively for signs of discolouration.
Method 2 - Salt water corrosion
Cotton lawn, saturated with sodium chloride solution, is wrapped around a test specimen. This assembly is then stored in a sealed bag for 24 hours at room temperature. The test specimen is then subjectively assessed for signs of corrosion and the lawn assessed for staining.
REFERENCES
This Test Method does not reference any additional Standards or Test Methods.
HISTORY
First issued May 1965. Revised May 1970, December 1980, September 1992, December 2020.
AVAILABILITY
This test method is available to members and non-members.
PRICE (ex. VAT)
This price is for a printed copy of the Test Method.
Members: £75
Non-members: £215
TYPE
USAGES
---