Test Method: SATRA TM345
Solvent soluble matter in polymeric materials
August 1996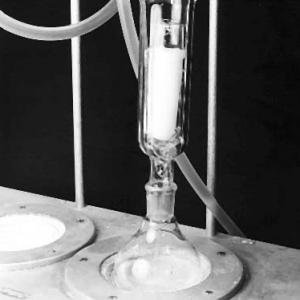 SCOPE
This method is intended to determine the amount of soluble matter present in a material. The method is mainly applicable to polymeric materials. The type of matter extracted will depend on the material and the solvent being used.
PRINCIPLE
Granules cut from a specimen are extracted with hot solvent using the soxhlet method. After a predetermined time the extract is dried and weighed to give a measure of the amount of solvent extractable matter present in the material.
REFERENCES
This Test Method does not reference any additional Standards or Test Methods.
HISTORY
First issued August 1996.
AVAILABILITY
This test method is available to members and non-members.
PRICE (ex. VAT)
This price is for a printed copy of the Test Method.
Members: £75
Non-members: £215
TYPE
USAGES
---