Test Method: SATRA TM29
Breaking strength and extension at break
April 2017 (2019)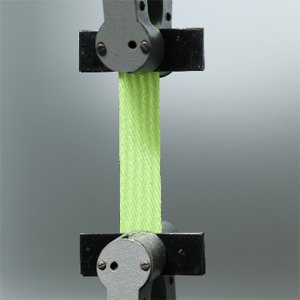 SCOPE
This method is intended to determine the force required to break a test specimen and its corresponding extension at break. The method is applicable to all types of textile and coated textile materials.
PRINCIPLE
A rectangular test specimen is gradually stretched by a tensile testing machine until it fails. The breaking strength and the extension at break are both determined.
REFERENCES
EN ISO 7500-1 – Metallic materials. Calibration and verification of static uniaxial testing machines. Tension/compression testing machines. Calibration and verification of force-measuring system.
HISTORY
First issued September 1974. Revised May 1980, November 1992; April 2017. Amended December 2019.
AVAILABILITY
This test method is available to members and non-members.
PRICE (ex. VAT)
This price is for a printed copy of the Test Method.
Members: £65
Non-members: £195
TYPE
USAGES
---