Test Method: SATRA TM41
Dynamic water penetration test for sole leather
May 1999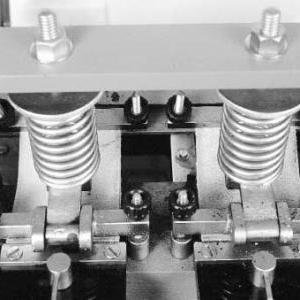 SCOPE
This method is intended to determine the time for water to penetrate through sole leathers. The method is applicable to all types of sole leather.
PRINCIPLE
The grain surface of a test specimen is lightly abraded. It is then flexed with the grain surface in contact with a wet pad. During part of the flexing cycle pressure is applied to the leather from the foot, flesh, side. The test specimen is examined at standard intervals and the area wetted by water penetration is recorded.
REFERENCES
BS3144 Method 3: 1968 – Methods of sampling and physical testing of leather.
HISTORY
First issued April 1986. Revised September 1990, May 1999.
AVAILABILITY
This test method is available to members and non-members.
PRICE (ex. VAT)
This price is for a printed copy of the Test Method.
Members: £75
Non-members: £215
TYPE
USAGES
---