Test Method: SATRA TM51
Lateral strength of slide fasteners
August 1993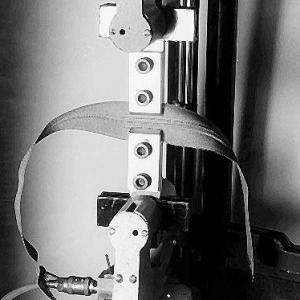 SCOPE
This test method is intended to determine the lateral strength of a closed slide fastener. The method is applicable to all types of slide fastener.
PRINCIPLE
The force, in a direction perpendicular to the chain, necessary to cause a closed slide fastener to fail is measured with a tensile testing machine.
REFERENCES
BS EN 10002-2: 1992 – Verification of the force measuring system of the tensile testing machine.
HISTORY
First issued May 1968 (draft). Revised February 1991, August 1993.
AVAILABILITY
This test method is available to members and non-members.
PRICE (ex. VAT)
This price is for a printed copy of the Test Method.
Members: £75
Non-members: £215
TYPE
USAGES
---