Test Method: SATRA TM68
Density of water absorbent cellular materials
August 2016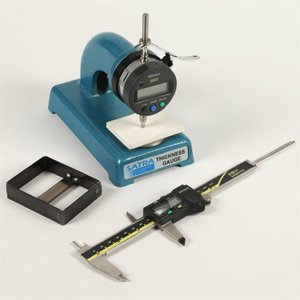 SCOPE
This method is intended to determine the density of a material. The method is mainly applicable to low density cellular sheet solings materials with an open cell structure which would absorb water.
PRINCIPLE
The dimensions of a test specimen are measured and its volume calculated. The mass of the specimen is then measured and the average density determined.
REFERENCES
ISO 23529:2010 Rubber – General procedures for preparing and conditioning test pieces for physical test methods.
HISTORY
First issued May 1970. Revised May 1986, January 1987, April 1990, November 1992, August 2016.
AVAILABILITY
This test method is available to members and non-members.
PRICE (ex. VAT)
This price is for a printed copy of the Test Method.
Members: £75
Non-members: £215
TYPE
USAGES
---