Test Method: SATRA TM86
Impact test for rigid units and shoe bottoms
July 2001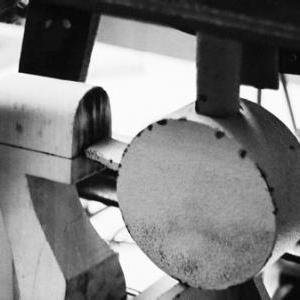 SCOPE
This test method is intended to determine the resistance to breaking or cracking of a rigid through bottom unit by occasional heavy impacts which may occur in wear. The method is applicable to all rigid through bottom units, such as clog units or platform units and to complete shoe bottoms containing these units. It is also suitable for testing complete shoe bottoms containing cork units, but not for cork units on their own.
PRINCIPLE
The unit is held rigidly at the forepart and struck by a number of blows of increasing severity at the heel until failure, normally breaking or cracking in the waist, occurs. The energy of the blow that causes failure is recorded.
REFERENCES
This Test Method does not reference any additional Standards or Test Methods.
HISTORY
First issued October 1973. Revised November 1980, July 2001.
AVAILABILITY
This test method is available to members and non-members.
PRICE (ex. VAT)
This price is for a printed copy of the Test Method.
Members: £75
Non-members: £215
TYPE
USAGES
---