Test Method: SATRA TM28
Mass per unit area
July 2021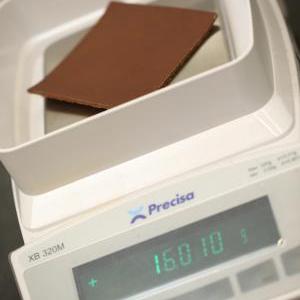 SCOPE
This method is intended to determine the mass per unit area of a sheet material. The method is applicable to all sheet materials, but is primarily used with textiles and coated textiles.
PRINCIPLE
The mass of a test specimen of known area is measured and its mass per unit area determined.
REFERENCES
This Test Method does not reference any additional Standards or Test Methods.
HISTORY
First issued January 1967. Revised July 1980, July 1994, July 2021.
AVAILABILITY
This test method is available to members and non-members.
PRICE (ex. VAT)
This price is for a printed copy of the Test Method.
Members: £65
Non-members: £195
TYPE
USAGES
---