Test Method: SATRA TM10
Longitudinal stiffness - three point bending test
October 1996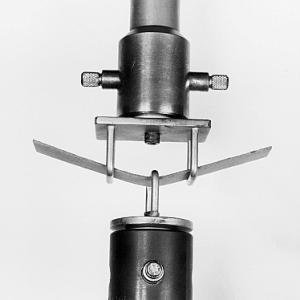 SCOPE
This method is intended to determine the stiffness and the modulus of elasticity of a material. The method is mainly applicable to soling and insole materials used in footwear construction but can be used with any type of semi-rigid sheet material.
PRINCIPLE
A rectangular test specimen is supported across its width at two points. The force, applied midway between the points, required to bend the test specimen by a known amount, is measured and its stiffness modulus and stiffness calculated.
REFERENCES
This Test Method does not reference any additional Standards or Test Methods.
HISTORY
First issued December 1966. Revised October 1996.
AVAILABILITY
This test method is available to members and non-members.
PRICE (ex. VAT)
This price is for a printed copy of the Test Method.
Members: £75
Non-members: £215
TYPE
USAGES
---