Test Method: SATRA TM303
Vegetable tans content - qualitative test
April 1995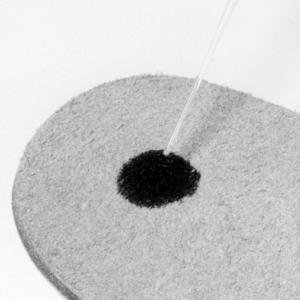 SCOPE
This test method is intended to determine whether a material contains vegetable tans. The method is applicable to all types of leather and leather containing materials such as leather board.
PRINCIPLE
A solution of an iron salt is applied to:
Method 1- Light coloured materials: The surface of a test specimen.
Method 2- Dark coloured materials: A water extract of the test specimen.
The presence of vegetable tans is indicated by the formation of a dark colour.
REFERENCES
This Test Method does not reference any additional Standards or Test Methods.
HISTORY
First issued May 1965. Revised August 1980, April 1995.
AVAILABILITY
This test method is available to members and non-members.
PRICE (ex. VAT)
This price is for a printed copy of the Test Method.
Members: £75
Non-members: £215
TYPE
USAGES
---