Test Method: SATRA TM460
Wettability - Contact angle method
November 2021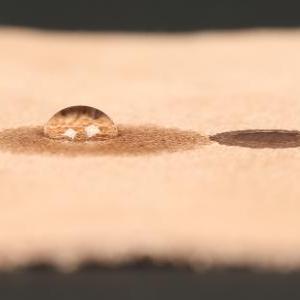 SCOPE
This method is intended to determine the ability of a material, or treated material, to absorb liquid. The method is applicable to all materials, shoe care products which make claims with regard to water and stain resistance, and adhesion preparation treatments intended to increase material wettability.
PRINCIPLE
Droplets of water are placed onto the surface of either untreated test specimens or test specimens which have been treated with polish, spray protector or other treatments to modify surface energy and affect wettability. The contact angle of the droplet with the surface of the test specimen is measured by taking an image of the droplet in the plane of the surface and measuring the contact angle. This angle is then used to determine the water repellency of each specimen where large angles greater than 90° demonstrate greater water repellency.
REFERENCES
ISO 3696 – Water for analytical laboratory use – specification and test methods.
HISTORY
First issued November 2021.
AVAILABILITY
This test method is available to SATRA members only.
PRICE (ex. VAT)
This price is for a printed copy of the Test Method.
TYPE
USAGES
---